Best Cybersecurity Stocks & Funds of 2023
10 min read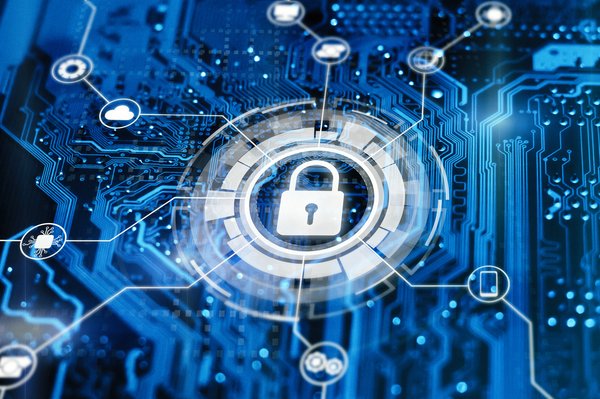 Cybersecurity spending has soared since the COVID-19 pandemic began. Organizations have been faced with new security challenges as cloud computing and remote work have become essential. As a result, many cybersecurity stocks were top performers in 2020 and 2021, boosted by strong demand for next-gen security software.
A bear market in 2022 clobbered some of the highest flying stocks, but cybersecurity remains a top investment theme for 2023 and the decade ahead.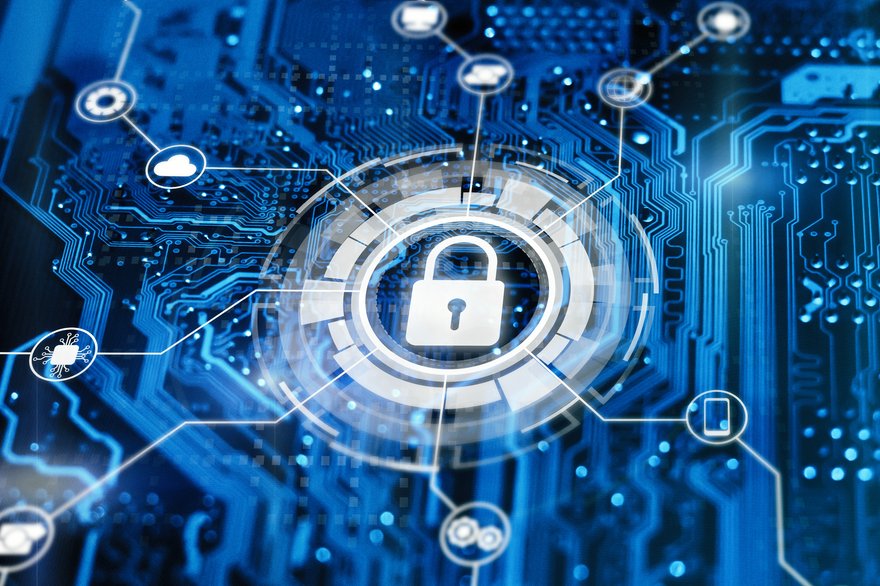 Image Source: Getty Images
Why should you consider investing in cybersecurity stocks?
Why should you consider investing in cybersecurity stocks?
According to the Identity Theft Resource Center, the number of data breaches set a new record in 2021, with the number of incidents jumping 68% from 2020 and up 23% from the previous high in 2017. The number of data compromise events remained near that all-time high in 2022, but the total number of individual victims that were affected soared almost 42% year-over-year in 2022.
It shouldn't be surprising that global spending on cybersecurity is expected to exceed $200 billion in 2023 (up about 12% from 2022) and will likely continue to be a high-growth industry for years, according to research from IDC. Cybersecurity stocks are a red-hot niche of the tech industry, so knowing how to invest in them can yield some big returns in the decade ahead.
Top cybersecurity stocks in 2023
Top cybersecurity stocks in 2023
Here are some of the top cybersecurity stocks to own in 2023 and beyond:
Data source: YCharts. Market cap as of June 6, 2023.

| Company | Market Capitalization | Description |
| --- | --- | --- |
| CrowdStrike Holdings (NASDAQ:CRWD) | $36.42 billion | One of the largest pure-play cybersecurity companies by market cap and revenue, and a leader in endpoint security software. |
| Zscaler (NASDAQ:ZS) | $22.24 billion | Cloud computing and internet security software provider. |
| Okta (NASDAQ:OKTA) | $11.78 billion | Cloud-based identity and access management. |
| SentinelOne (NYSE:S) | $4.045 billion | Recent IPO and CrowdStrike competitor. |
| Palo Alto Networks (NYSE:PANW) | $69.09billion | Largest independent cybersecurity company by total annual sales. |
| Fortinet (NASDAQ:FTNT) | $54.63 billion | Large security company with best-in-class hardware for data center security. |
| Splunk (NASDAQ:SPLK) | $17.08 billion | Leader in data analytics, offering new functions such as cloud observability and security orchestration. |
| Datadog (NASDAQ:DDOG) | $32.94 billion | Splunk competitor that has also made a foray into security monitoring capabilities. |
| Akamai (NASDAQ:AKAM) | $14.22 billion | One of the largest internet infrastructure companies that helps secure web content. |
Cloud security, identity management, and legacy security vendors
Cloud security, identity management, and legacy security vendors
As cloud computing has quickly grown into an industry worth hundreds of billions annually, sales of security software that's cloud-native (built in and for the cloud) have skyrocketed. The leaders in this space have some of the best long-term potential:
1. CrowdStrike Holdings
A cloud-native software company, CrowdStrike Holdings (CRWD 2.91%) provides endpoint security — protection for devices such as laptops, PCs, and smartphones, and any other device connected to a network. Because it's cloud-based, CrowdStrike is particularly well-suited for supporting remote work.
CrowdStrike's software uses machine learning (a type of artificial intelligence) to detect security breaches and hunt down threats. It's also easy to deploy to the millions of people working from home and the billions of machines connected to the internet. The company has steadily increased the number of modules on its platform to help its customers, and it has new integration agreements with other tech companies to make data protection more consistent across an organization's IT infrastructure.
The premium-priced stock was hit hard in 2022, but CrowdStrike's sales have been booming nonetheless. It's also highly profitable as measured by free cash flow. In an increasingly mobile world with more devices continually coming online, CrowdStrike is poised to continue growing at a brisk rate.
2. Zscaler
Another cloud-native security vendor, Zscaler (ZS 2.54%), works in tandem with endpoint security services to help keep data secure. The company has been increasing its sales at a rapid pace and is another of the largest pure-play cybersecurity stocks as measured by market cap — even though the stock itself sold off 65% in 2022.
Zscaler got started with a software-as-a-service product designed for network protection in the modern cloud computing era, but it has since added new internet security and end-user monitoring products. End-user monitoring is increasing with so many people now working from home. And with global spending on cloud computing expected to exceed $1 trillion annually this decade, Zscaler is well-positioned to profit from a massive secular growth trend.
3. Okta
Okta (OKTA 2.22%) is a pioneer of identity and access management, which rethinks traditional security by using what's called zero-trust architecture. This type of identity management constantly requires verification of a user before allowing access to data and applications. If legacy security is a castle with a wall and a moat, then zero-trust security acts more like a counterspy agency.
In an increasingly mobile and cloud-based world, Okta's identity management software has been in high demand. Businesses often have a complicated web of stakeholders, including employees, third-party contractors, suppliers, and customers. The sheer size and complexity of web-based applications has driven Okta's growth story and attracted some attention, too. Private equity firm Thoma Bravo acquired three identity and access management companies in 2022: ForgeRock, SailPoint, and Ping Identity.
Okta is in the lead in this branch of security. However, a cyberattack in January 2022 affected two of its customers, helping to accelerate the decline of its stock during the bear market. Even so, Okta remains in growth mode as new customers adopt its software to manage identity and access security.
4. SentinelOne
SentinelOne (S 2.55%) is another recent pure-play cybersecurity company to be publicly listed. Its initial public offering (IPO) in June 2021 raised $1.2 billion in cash and valued the company at $10 billion, making SentinelOne's IPO the largest ever for a cybersecurity company. However, a rough go for the stock market in 2022 and slowing revenue growth at SentinelOne has sent the stock below its IPO price.
Despite the slowdown, this small company still more than doubled its sales year-over-year in 2022. It's expecting about another 50% increase in sales in 2023. As a result of its rapid expansion, SentinelOne is also making steady progress towards turning a profit. It operates a cloud-based endpoint security platform, which puts it in competition with CrowdStrike. Its ability to automatically detect and resolve cybersecurity threats is being well-received in the market.
5. Palo Alto Networks
Hailing from an era that predates cloud technology, Palo Alto Networks' (NYSE:PANW) specialty is rooted in firewalls — devices that protect traffic into and out of physical locations such as offices and data centers. While its legacy services still experience plenty of demand, the real growth is in the cloud.
The company's highly profitable platform has helped it to acquire more than a dozen smaller cloud-native businesses in the past few years. As a result, Palo Alto Networks has given its security operation a serious makeover. Management predicts double-digit percentage revenue growth in the years ahead for its next-gen security portfolio geared for the cloud era. This steady growth and market leadership helped make its stock one of the best performers among cybersecurity companies in 2022, and 2023 is looking promising too.
Palo Alto Networks is the largest pure-play cybersecurity operation by revenue and market cap. Now also a leading cloud security provider, this legacy business is highly competitive in the cybersecurity industry. Shares trade for a relative value compared to its younger, high-flying, cloud-native rivals. The company also completed a 3-for-1 stock split in September 2022.
6. Fortinet
Another legacy security software provider, Fortinet (FTNT 2.31%) is also one of the largest cybersecurity companies in the world by revenue and market cap. Like its peer Palo Alto Networks, it has maintained double-digit percentage growth and is highly profitable. But, unlike Palo Alto Networks' acquisition spree, Fortinet has invested in its organic development of cloud security to remain competitive.
One of its developments is a recently announced software-based internet security product being built and deployed with one of Europe's leading telecom providers, Telefónica (TEF 1.03%). The company also recently announced a partnership with Singapore's Quantum Engineering Programme to develop next-gen security for quantum computing.
Fortinet is also a top provider of firewalls. Its best-in-class hardware continues to generate more revenue as many organizations turn to Fortinet for help when building new data centers and 5G mobile networks. It also completed a stock split in 2022, initiating a 5-for-1 split in June 2022. For investors looking for a good balance of both sales and profitability growth, Fortinet is one of the best security stocks on the market.
Did you know?
As a high-growth segment of the tech industry, cybersecurity offers investors lots of upside in the decade ahead.
Infrastructure monitoring and content delivery networks
Infrastructure monitoring and content delivery networks
Cloud computing creates, uses, and stores more digital data, and an organization's IT infrastructure can quickly become more complex by an order of magnitude. Companies that help monitor these cloud-based operations are critical to cybersecurity, as are companies that manage the web content and apps themselves. Here are some top names to consider:
1. Splunk
A long-time leader in data analytics, Splunk (SPLK 0.31%) provides software that helps companies sift through logs of information, monitor digital activity, and orchestrate responses to data breaches. Although its platform predates cloud technology, the company has been migrating customers to newer cloud-based versions of its software.
Data analytics is a fast-growing segment of IT management, and Splunk is a central part of many organizations' security and monitoring efforts. The company expects its annualized recurring revenue to grow at a double-digit rate over the next couple of years.
However, Splunk has numerous competitors, some with newer and more nimble software for today's cloud computing needs. But, with its transition to cloud tech still in progress, Splunk is a value stock by some metrics, especially when considering the company's fundamentals such as revenue growth. A new CEO took over in the summer of 2022 — Gary Steele, founder and former CEO of Proofpoint (which was also acquired by Thoma Bravo in 2021).
2. Datadog
Datadog (DDOG 3.41%), a cloud-native platform, is built to collect, monitor, and yield insights on cloud-based data and operations. The company uses AI to help automate the process of monitoring large and complex sets of data, relieving some of the burden of busy IT teams. It's also been steadily expanding its platform's capabilities with new modules that include cloud-based security and data monitoring.
Data analytics software is a large and fast-growing segment of the tech world, which bodes well for Datadog. Besides Splunk, Elastic (ESTC 3.67%) and Dynatrace (DT 2.35%) are two other promising software makers to consider in this space.
3. Akamai
As a content delivery network (CDN), Akamai (AKAM 0.89%) ensures that data securely arrives at its intended destination. With the amount of data traveling across the internet steadily on the rise, CDNs are becoming increasingly important. More people than ever are using the web for everything from entertainment to work. To bolster its network security offerings and protect its customers from ransomware attacks, Akamai acquired Israel-based Guardicore in 2021 and cloud infrastructure platform Linode in early 2022.
CDNs are internet infrastructure that maintain the internet "freeway" on which data travels. Akamai is a leader in this sector and is also a developer of edge computing technology, which pulls data away from centralized data centers and closer to end users.
Cloudflare (NET 1.45%) and Fastly (FSLY 0.06%), which are newer CDN providers, have a greater focus on edge computing and are competitors to Akamai worth considering.
Top cybersecurity ETFs in 2023
Top cybersecurity ETFs in 2023
If you'd rather not have to choose among individual cybersecurity stocks, you can consider several exchange-traded funds (ETFs) that enable investors to participate in the growth of the cybersecurity industry as a whole.
Our top picks for cybersecurity ETFs include:
1. First Trust NASDAQ CEA Cybersecurity ETF
With $4.8 billion of assets under management in early 2023, First Trust NASDAQ CEA Cybersecurity ETF (CIBR 1.88%) is the largest of its kind. The ETF is composed of 35 stocks in the cybersecurity industry and has an annual expense ratio of 0.6% (or $6 in annual fees for every $1,000 invested), making it an affordable option.
2. ETFMG Prime Cyber Security ETF
Also notable in this sector is the ETFMG Prime Cyber Security ETF (HACK 1.54%). Holding 57 stocks, the ETF invests in many relatively small companies in the cybersecurity industry. The fund manages $1.4 billion of assets and also has an expense ratio of 0.6%.
3. Global X Cybersecurity ETF
A newcomer to the cybersecurity ETF space, the Global X Cybersecurity ETF (BUG 2.07%) launched at the end of 2019. The fund managed $727 million of assets in early 2023 and has an expense ratio of 0.51%. The Global X Cybersecurity ETF is also more concentrated, with only 23 stocks in its portfolio. The fund has outperformed its competitors on this list for most of the time since inception.
How to invest in cybersecurity stocks
When considering how to identify the best cybersecurity stocks, remember that cloud-native companies have a natural competitive advantage with the latest software technology. However, legacy companies generate ample profit margins and have the cash to make updates. Companies that monitor cloud-based operations, as well as those that manage web content and apps, are also increasingly important to the online security of a company.
Cybersecurity ETFs are another great option and can be purchased with your favorite cybersecurity stocks. For all of your investments, stay focused on the long-term potential of these fast-growing companies, since individual stock prices can be highly volatile from month-to-month and year-to-year. Technology that helps the digital world to stay safe is rapidly evolving and proliferating, and cybersecurity companies will reap the financial benefits accordingly.
Nicholas Rossolillo has positions in Cloudflare, CrowdStrike, Dynatrace, and Fortinet. The Motley Fool has positions in and recommends Cloudflare, CrowdStrike, Datadog, Elastic, Fastly, Fortinet, Okta, Splunk, and Zscaler. The Motley Fool has a disclosure policy.
link