How a Fla. School District Improved Video Surveillance Using Stoneman Douglas Public Safety Act Funding
5 min read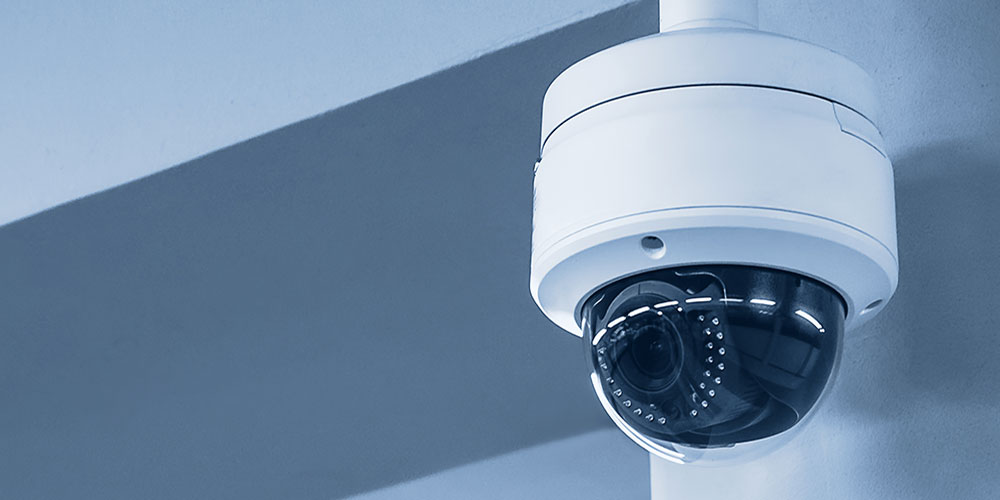 Here's how a school safety director used $250,000 from the Marjory Stoneman Douglas High School Public Safety Act to upgrade security cameras on 23 campuses.
Editor's Note: The views expressed by guest bloggers and contributors are those of the authors and do not necessarily represent the views of, and should not be attributed to Campus Safety.
---
In 2018, following the tragedy at Marjory Stoneman Douglas High School, the Florida government passed legislation to comprehensively address the epidemic of violence in schools. Previously, schools only had the option of using their already limited budgets to attempt to upgrade their security systems – a bits-and-pieces project that could take years to reach a fully functional system. This legislation developed and maintained a risk assessment for schools, implemented training programs for school safety officers, and provided school safety information sessions for students, among other functions.
Perhaps most importantly, this legislation partners schools with the Florida Department of Law Enforcement (FDLE) to provide schools with a centralized integrated data repository and other data analytics resources to protect their schools in a proactive way rather than just a reactive one. In addition to the provided training and information, the legislation allocated funds specifically for districts to use for safety initiatives. This legislation allocated $210 million for 2022-23 safe school activities, broken down so that each school district receives $250,000 to spend on their specific needs.
When Jill Renihan became the Director of Safe Schools for the district in Hernando County, Fla., some schools didn't have functioning cameras at all. For the schools that did, the cameras often weren't updated, couldn't provide full coverage, or were unreliable at best. Without adequate video footage, the important analytics portion of this bill would be moot – to leverage potentially life-saving analytic technology, there must be clear, usable footage to analyze.
To this end, Renihan decided that her allocation of the safe school activities budget would be used on a complete system upgrade for the 23 schools under her care. It's simple to make the determination that you need a new system, but the actual research and implementation activities that go into that process are anything but simple.
The Process
Like any other industry, educational institutions have specific needs that are unique to them and the people they serve. For instance, in schools, video recordings taken of the students while on the premises are confidential by law, so any solution put into place would have to be able to keep all video recordings private with limited access. Another issue specific to school districts is their limited budget – $250,000 sounds like a lot of money, but when you spread it across 23 schools all in dire need of new technology, that amount breaks down quickly. School districts can't afford to consistently pay software licensing fees, especially because the amount of money given to them in a year can change in an instant based on new government policies or fluctuating grant money.
A final issue unique to the legislation passed in Florida regards storage and data sharing. Because the Marjory Stoneman Douglas High School Public Safety Act features data sharing and analytics provided by the FDLE, all footage collected by cameras in a school needs to provide full access, 100% of the time, to all authorized involved parties. This requires local storage on a server capable of maintaining all collected data. Additionally, most school districts don't typically have the hiring budgets to bring on a full staff of IT manpower, so all devices should be able to autonomously give updates on their health to keep schools aware of what needs to be done in order to maintain the systems.
On top of all of these needs, safety is of course the top priority. Finding a solution that checks all of the boxes is only as good as the quality and coverage it provides. You could have a system that has a one-time licensing fee, confidential access, and shared storage, but none of that matters if the cameras themselves aren't able to perform at a high level.
With new analytics like vape sensors and weapon detection at play, schools need cameras that can execute those functions. These cameras should also have very few blind spots to ensure savvy criminals don't get away with violence just because the cameras miss certain areas. Finally, the system needs to function as a whole so that the second an issue is detected, it is run through system analytics that connect to immediate alerts for teams in control of the situation.
The Execution
When choosing a solution for the 23 schools in her jurisdiction, Renihan wanted to be ahead of the curve – not merely keeping up. Her desire to be a model for other school districts led her to take advantage of AI analytics as well as modern SMS and email alert systems so that nothing slips past those in charge of student safety.
Ultimately, Renihan and her team implemented nearly 2,000 network cameras in a combination of different configurations across their 23 schools. These cameras function on 20-foot service loops so as to accommodate future repositioning as needed. Most of the cameras installed are both dual-sensor and multi-directional, eliminating the blind spots they were experiencing previously. All cameras installed are optimized for weapon detection analytics, with no distortion in their panoramic views and immediate connections to the AI analytics in their network.
As for the budget questions, the school district opted for a solution that offered a one-time software licensing fee rather than choosing an option that would have them paying at regular intervals that they couldn't guarantee the money for. The cameras selected are also all connected to a dashboard that informs the district about device health and necessary upkeep, helping to cope with stretched IT budgets.
By laying out a network infrastructure that is meant to be flexible and replaceable, the Hernando school district has set itself up for increased security and safety proactivity for many years to come – regardless of available funding down the line.
Renihan's main goal for this entire project was incredibly important: protecting the thousands of students in her care to the best of her ability. In doing this, Renihan set a fantastic example for other school districts and for her successors regarding the degree of care all students around the world are deserving of.
---
Paul Baratta is Industry Segment Development Manager at Axis Communications after having served as Healthcare Segment Development Manager for nearly a decade. He has a wealth of experience building market share in industry spaces, and he has spent an additional 26 years in local and college campus law enforcement.
If you appreciated this article and want to receive more valuable industry content like this, click here to sign up for our FREE digital newsletters!

link