Taliban to implement mass surveillance, mulls collaboration with US, China
5 min read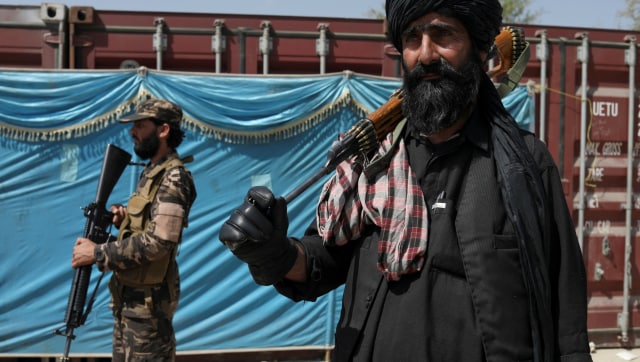 An interior ministry spokesman said that the Taliban are developing a large-scale camera surveillance network for Afghan cities that may involve adapting an American plan before their 2021 withdrawal. This development comes as authorities work to supplement the thousands of cameras already positioned throughout the capital, Kabul.
The Taliban government, which has stated publicly that it is primarily concerned with reestablishing security and suppressing Islamic State, which has claimed responsibility for numerous significant attacks in Afghan towns, has also spoken with Chinese telecoms equipment manufacturer Huawei about possible collaboration, the spokesman added.
According to readouts from such discussions, the Taliban's contact with several other countries, including the U.S. and China, is centred on preventing assaults by international militant groups, particularly well-known outfits like the Islamic State. However, some observers doubt the regime's ability to pay for the programme, and rights groups are worried that any funding will be used to repress demonstrators.
Related Articles
Taliban's mass surveillance plan is an American idea with Chinese tech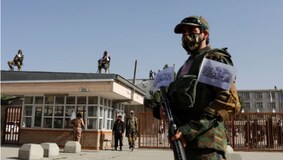 UN reports deaths and torture in Taliban detention centers
There have been no prior reports on the specifics of how the Taliban seek to increase and handle mass monitoring, including acquiring the US plan.
"At the present we are working on a Kabul security map, which is (being completed) by security experts and (is taking) lots of time," he said. "We already have two maps, one which was made by U.S.A for the previous government and second by Turkey."
He made no mention of the creation date of the Turkish proposal.
Speaking on behalf of the State Department, the United States claimed that it was not "partnering" with the Taliban and that it had "made clear to the Taliban that it is their responsibility to ensure that they give no safe haven to terrorists."
Requests for comment from a representative of the Turkish government were not answered.
Qani claimed that in August, the Taliban and Huawei had a "simple chat" regarding the potential network, but no agreements or concrete plans had been made.
According to a source familiar with the conversations, Bloomberg News reported in August that Huawei had reached "verbal agreement" with the Taliban regarding a deal to set up a surveillance system.
In September, Huawei informed Reuters that "no plan was discussed" at the meeting.
A Chinese Foreign Ministry spokeswoman said she was not aware of specific discussions but added: "China has always supported the peace and reconstruction process in Afghanistan and supported Chinese enterprises to carry out relevant practical cooperation."
According to the Taliban, there are around 62,000 cameras in Kabul and other cities that are watched over from a centralised control room. The prior administration, which mainly relied on Western-led international forces for security, claimed that the last significant modification to Kabul's camera system took place in 2008.
In January 2021, when NATO-led international forces began to progressively withdraw, then-vice president Amrullah Saleh promised that his administration will introduce a significant overhaul to Kabul's video monitoring system. He informed reporters that the NATO coalition supported the $100 million initiative.
"The arrangement we had planned in early 2021 was different," Saleh told Reuters in September, adding that the "infrastructure" for the 2021 plan had been destroyed.
It was unclear whether the plan Saleh referred to was comparable to those the Taliban claim to have obtained, as well as whether the administration will alter them.
A surveillance system would be "useful for the Taliban as it seeks to prevent groups like the Islamic State from attacking Taliban members or government positions in Kabul," according to Jonathan Schroden, a specialist on Afghanistan with the Centre for Naval Analyses.
The Taliban already maintain constant roadblocks and security force vehicles to actively monitor urban areas.
Rights activists and regime critics are afraid that increased surveillance may target protestors and members of civil society.
The Committee to Protect Journalists reports that at least 64 journalists have been jailed since the takeover, though the Taliban rarely confirm arrests.
Mass monitoring programmes being implemented "under the guise of 'national security' sets a template for the Taliban to continue its draconian policies that violate fundamental rights," according to Matt Mahmoudi of Amnesty International.
The Taliban vehemently disputes the idea that an improved surveillance system will violate Afghans' human rights. According to Qani, the system is equivalent to those used by other big cities and will be run in accordance with Islamic Sharia law, which forbids recording in private areas.
Security analysts claim that the plan confronts real-world difficulties.
Daily power outages in Afghanistan make it unlikely that cameras connected to the main grid would deliver reliable feeds. According to the government-owned power company, just 40% of Afghans have access to electricity.
After a severe economic downturn and the removal of considerable aid following their takeover, the Taliban also need to find finance.
According to the Taliban army chief, the regime claimed in 2022 to have an annual budget of more than $2 billion, the most of which goes towards defence.
A few months before to the conversation with Huawei, China met with Pakistan and the temporary foreign minister of the Taliban, during which time the parties emphasised their commitment to counterterrorism cooperation. Another important component of the 2020 troop departure agreement that the United States made with the Taliban is dealing with militancy.
The East Turkestan Islamic Movement (ETIM), an armed separatist group operating in China's western Xinjiang region, has drawn China's public concern. According to security sources and U.N. data, ETIM probably has a few militants in Afghanistan. ETIM was unavailable for comment.
Foreigners in Afghanistan have also received threats from the Islamic State. Last year, its fighters stormed a hotel that was popular with Chinese executives, injuring several Chinese nationals. One of its attacks also resulted in the death of a Russian official.
The Taliban asserts that there is no threat to their authority from militancy and that no assaults would originate in Afghanistan. They have made raids on Islamic State cells in Kabul publically known.
"Since early 2023, Taliban raids in Afghanistan have removed at least eight key (Islamic State in Afghanistan) leaders, some responsible for external plotting," said U.S. Special Representative for Afghanistan Thomas West at a Sept. 12 public seminar.
There may be as many as 6,000 Islamic State fighters and their families in Afghanistan, according to a U.N. monitoring assessment from July. Urban surveillance, according to analysts, won't completely solve their existence.
According to Schroden, the eastern mountainous regions of Afghanistan are where Islamic State fighters' "home bases" are located. Therefore, while cameras in cities may help avoid attacks, they are unlikely to make a significant contribution to their eventual defeat.
(With agency inputs)
link